Update as of Nov. 13, 2020
This update contains the latest Metrorail station construction photos. The builders have begun pouring the west platform slab (photo 1). The rebar for the floor of the West headhouse is being installed (photos 2 & 3). The fourth and final column of the East headhouse has been poured. You can see the formwork being stripped away photo 4. Steel support beams and ledgers are being installed to support the roof of the AC switchgear building (photos 5 & 6).
The City Council will consider an amendment to the Development Special Use Permit for the new Metrorail station southwest entrance (Potomac Yard side) at its 9:30 am Zoom meeting on Saturday, November 14, 2020. You can find details and instructions how to view and/or speak at the meeting at https://apps.alexandriava.gov/Calendar/Detail.aspx?si=32181.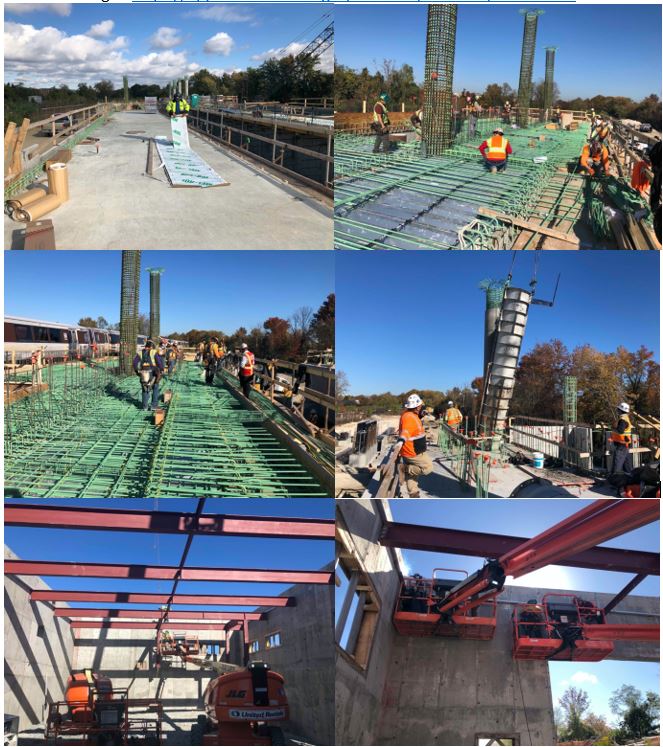 Update courtesy of Steve Crime – PG neighborhood's PYMIG liaison