Road Closure on Carpenter Rd near the PYC construction entrance. PYC's onsite construction manager notified us that PYC must dig up a portion of Carpenter Rd to connect the sewer line from the Metrorail station to an existing City sewer line. The work zone on Carpenter Rd will be closed to traffic (see photos). Although the photos show a detour on Lyles Ln, local traffic for homes north of the detour will still be able to proceed. The road closure begins on Monday, December 12th, and PYC expects to finish within two weeks. The permitted work hours are 7:00 AM-5:00 PM M-F and 9:00 AM-6:00 PM on Saturday. No work will be performed on Sunday.
PYMIG update for November 28th, 2022. The City just posted the November PYMIG update video and presentation materials which you can find here. The 12:35 video contains photos of construction (slides 3-31) in late November.
Opening Date for the Metrorail station. During the PYMIG meeting in October, WMATA said they hoped to be able to provide a firm estimate for the Metrorail station's opening date by early December. That has not occurred. When I inquired about the delay in announcing an opening date, WMATA said we could expect the firm estimate in the "next several weeks."  Based on the status of construction progress shown in the most recent video, I would now estimate the Metrorail station will open in Spring 2023.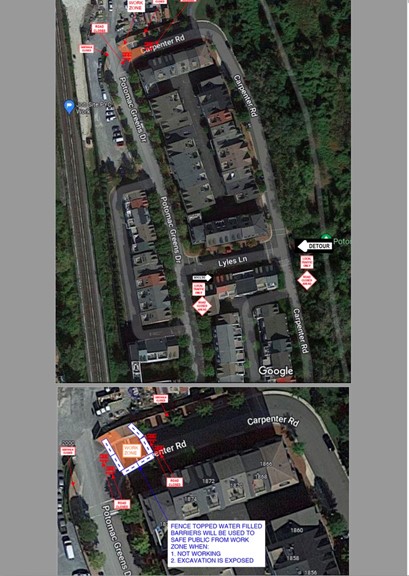 Update courtesy of Steve Crime, PG's neighborhood liaison to PYMIG.